Internship as a Tourist Entertainer
Internship application
Internship as a tourist entertainer in Spain with GESTIOCIO
You can get access to internship while you attend your university studies or at the end of the same, as long as your academic record is open.
Would you like to meet people around the world, travel, learn a new profession and become an excellent Tourist Entertainer? We offer you the possibility of internship in hotels where GESTIOCIO has entertainment teams already working. We are looking for students with dancing, sports and languages skills and who are willing to learn and meet people around the world. A good command of English is essential to access the internship programme.
Interships as a tourist Entertainer take place in Andalusia and Canary Islands (Spain).
In Andalusia (Huelva, Malaga and Cadiz) it's only available in summer, during the third trimester of the year.
In Lanzarote, interships are available the whole year.
International students will make their intership in hotels in the Canary Island, and they will receive board and lodging for free througout the whole internship period.
Besides, the trainee will receive a scholarship to make his practices possible.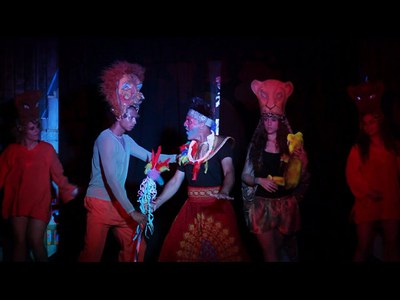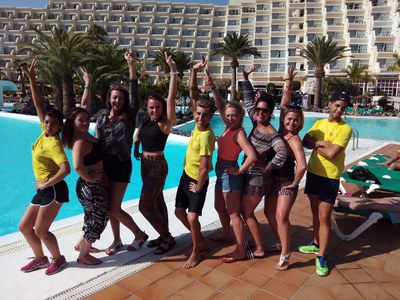 Students will receive support from professional entertainers, in order to make their learning as complete as possible. Internships will last at least three months, extendable for an additional three months. They can be made during the four trimesters of the year. Once they have finished their internships, the students will join a job listing, in order to be able to work in Spain as tourist entertainers.
Sign on the application form and we will contact you and your university.
Come and enjoy with GESTIOCIO. Do your training as a tourist entertainer and you will visit new places and learn with the best professionals.
Entertainer Job: Sign up and carry out your practices as a Tourist Entertainer with GESTIOCIO.
We'll be expecting you!