Children's entertainers for Ibiza
We are looking for children's entertainers to work during the season in Ibiza.
Animators with experience with children
Good level of English
Required
:
Spanish

,

English
Details
:
English and Spanish
Extroverted and with the gift of people
Entertainers will have food and drink in the Hotel.
Indefinite-term or fixed-term contract:
Work accident mutual insurance and civil liability insurance (during working hours).
Labour risk prevention.
Social Security.
30 (calendar) days of holiday per year worked.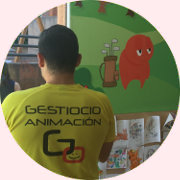 If you meet the requirements and think this work is for you, sign up for this offer:
If you don't meet the requirements, sign up for one of our training courses: